By
Alyssa Chirco
|
Mon, 10/06/2014 - 12:33pm
For most children, blowing out candles on a birthday cake is an annual rite of passage. Games, presents and parties are eagerly anticipated as that special day draws near, and a birthday celebration – whether a small family gathering or a big blowout bash – can almost always be expected.
But for children in homeless shelters across St. Louis, birthdays often look quite different. Celebrations are low on the list of priorities for families struggling to meet their most basic needs, and many homeless children right here in our area have never experienced the joy of celebrating a birthday.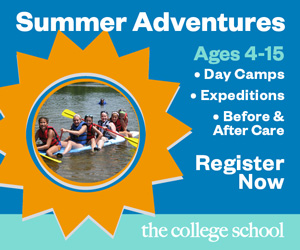 Local Mom Delivers Sweet Celebrations
Thanks to the hard work and dedication of one local mom, more and more of these kids are finally getting the "sweet" celebrations they deserve. Beth Brockling founded Sweet Celebrations, a volunteer-led organization dedicated to throwing birthday parties for kids living in homeless shelters, in November of 2013 after discovering firsthand how much joy a simple birthday celebration could bring.
When the family of her Little Sister Shalei (through Big Brothers and Sisters) became homeless on Shalei's 15th birthday, Brockling turned to her own family and friends for help. Their donations helped get Shalei's family into temporary housing, but Brockling was also surprised to see how many people donated specific amounts so that Shalei could celebrate her birthday.  
It was then – after Shalei enjoyed a birthday dinner and shopping spree – that she and Brockling (together with Brockling's own kids Kasey and Collin) decided to pay it forward by planning birthday parties for other children living in homeless shelters across St. Louis. Sweet Celebrations was born.
Spreading Joy and Raising Awareness About Homeless Kids
In less than a year, Sweet Celebrations has thrown more than 50 personalized birthday parties and grown to service 9 area homeless shelters. "Our birthday parties include all that you would expect at a regular birthday party," says Brockling. "Each child's birthday that we celebrate has a personalized cake with their favorite theme, Baskin Robbin's ice cream, birthday gifts (with a perceived value of $50), birthday games and goodie bags for the birthday guests."
In addition to throwing birthday parties, Sweet Celebrations has also raised awareness about just how prominent homelessness is in our community. Brockling is frequently asked if homeless shelters exist in the county or "only in the city," and points out that St. Louis actually has more homeless shelters in the counties than the city, with many shelters housing an average of 100-150 children at any given time.
"We have only begun to touch the surface of reaching all the children," she says. But Brockling has big plans for the future. "With time, we will continue our growth and celebrate birthdays in every shelter in St. Louis, St. Charles and Jefferson counties."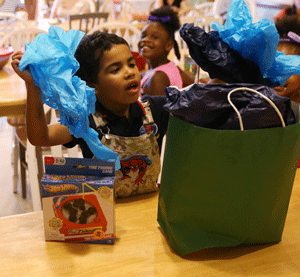 How You (and Your Kids) Can Help
Sweet Celebrations depends on volunteers and donations to fulfill its mission, and there are a variety of ways for local families and individuals to help. Volunteers are always welcome at birthday parties, and kids are invited to come too. In fact, Brockling encourages youth volunteers, and has found that "there is no greater pleasure than to see a child help his peers."
"In the beginning," she says, "it was only my family (I include Shalei in this) celebrating with these children. Now at many parties you will still find my family, but many others too!"
As Sweet Celebrations continues to grow, Celebration Specialists (smiling, energetic individuals who know how to bring a party to life) are needed to run parties at various shelters, and donations of time and talent from clowns, magicians, photographers, cake bakers, etc. are always appreciated.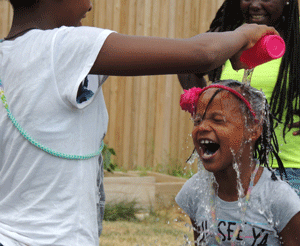 And even if you can't help in person, you can still donate party supplies like wrapping paper, goody bag stuffers, candy and decorations. (FYI, Mickey Mouse, Dora, Hello Kitty, Spider-Man and Elmo are among the most requested themes.) Even small donations make a big impact, just as these simple birthday parties mean so much to the kids who wouldn't otherwise get to have one.   
"We fill the need to bring joy and hope to these children," says Brockling. "To show them there are people who care and are here to help them during their hard times."
To learn more, visit sweet-celebrations.org or connect with Sweet Celebrations on Facebook. If you're ready to volunteer or make a donation, contact Beth at 314-537-9856 or beth@sweet-celebrations.org.
Photos courtesy of Sweet Celebrations
Alyssa Chirco is a freelance writer, mother and margarita lover, not necessarily in that order. In addition to writing for STL Parent, she is Contributing Editor at Parenting Squad, and covers parenting, health and lifestyle topics for publications across the country. She recently moved from the suburbs of St. Louis to a small town in rural Jefferson County, where she is learning to survive with no Target or Starbucks in sight. Follow her on Twitter @AlyssaChirco
Comments