By
Amy Burger
|
Wed, 11/01/2017 - 5:51pm
Just about everyone fancies themselves a photographer these days with smartphones at the ready to capture all of life's moments. Parents in particular seem to photograph their children's' every moves. Photography is truly an art, however, and St. Louis is home to the International Photography Hall of Fame and Museum, which honors the form's most notable practitioners each year. In a special ceremony on November 17, the IPHF will induct its 2017 honorees, including Anne Geddes, one of the world's most renowned portrait photographers of infants and children.
Many parents have grinned with delight at Geddes' iconic images of infants in imaginative and whimsical scenes, such as in her iconic 1996 coffee table book, "Down in the Garden" featuring babies envisioned as flowers, vegetables and butterflies. For 27 years, her images have graced best-selling calendars. This year, she released her seventh coffee-table book, "Small World," a retrospective of her 30-year career.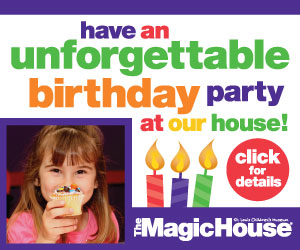 Geddes, a native of Australia, took some time from her busy schedule to chat about how she got started and her love of photographing infants and children ahead of her St. Louis appearance at the IPHF induction ceremony. She cites LIFE magazine as an early inspiration for her career.
"I started in photography with the fascination for photographing people. I used to buy LIFE magazine when I was in my teens when it was in its heyday. I was fascinated with the concept of telling a story with a single image," she says. "I picked up a camera when I was 25 and started doing these portraits – mainly family and children. I wanted to depict children in a more natural way than was happening at the time."
After a decade of photographing kids and families, Geddes says she really began to learn how to relate to children of different ages, and the nuances between a newborn, a six-month-old and a two-year-old. She had a desire to create classic portraiture that would stand the test of time.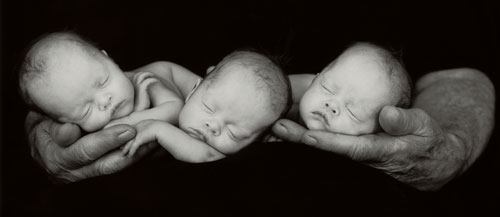 "I just really enjoy children and everything they represent, so I gradually started focusing more on little ones and infants in particular," she says. "There is a very strong message behind my work that some people see and others don't. A newborn baby represents everything that we are about as a human race, particularly in these troubling times. They represent hope and purity and our eternal chance at new beginnings. They are right there at the moment when everything is new to them."
Many of the fun and creative images that eventually were featured in "Down in the Garden" began as an aside from Geddes' daily portrait work for families. "It's not easy photographing children. The more successful I became, the more I was able to charge, and then the more people's expectations increased and so on," she says. "Once a month, I thought I have to do something for myself where I'm not answering to anybody but myself. The first image I did was a black and white image of a boy named Joshua bundled up in fabric and hanging off a hook. I did that image and it was a huge sense of relief because I saw the print and I took it home and was looking at it and thinking I'm really pleased with it and my opinion is the only one that matters. It just freed me a little bit to try random things."
The second image Geddes did for herself was her widely known photo of infant twins in cabbages. Along with the very classic black and white portraits she was doing, she slowly began amassing images for "Down in the Garden." When the book was released and skyrocketed up the bestseller list, no one was more surprised than Geddes. With the children featured in that classic book now in their 20s, Geddes has started a fun series on her Instagram account called "Baby, Look at You Now!" in which she shares recent photos of the adults those babies from her early images have become.
Despite its obvious challenges, Geddes loves the rewards that come with capturing the purity and innocence of childhood.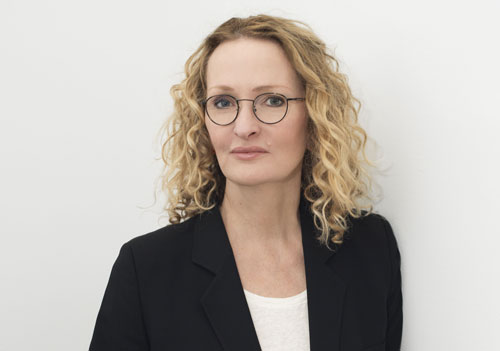 Anne Geddes
"For all of the years I've been photographing, the best images are always the ones where a little bit of magic happens," she says.  "It's like the baby lying in the roses with the big smile that everyone knows. One of the nicest things about photographing babies is that it's so truthful. If you've got a sleeping baby, they're not pretending to be asleep. It is what it is."
Her tip for parents trying to capture a bit of that magic?  "Just get down to the baby's level and keep the background simple," she says. "One of my best pieces of advice is to just put the phone down and enjoy your baby."                      
Photos courtesy of Anne Geddes
Amy Burger is a mom, freelance writer and communications professional with nearly 20 years experience working in St. Louis. Her work has appeared in numerous publications and media outlets including STL Parent, Missouri Life magazine, the St. Louis Post-Dispatch, Town & Style and kdhx.org, among others. When she's not working, she enjoys spending time with her husband and two beautiful girls at home in Kirkwood.
Comments