By
events@stlparent.com
|
Sun, 11/12/2017 - 3:59pm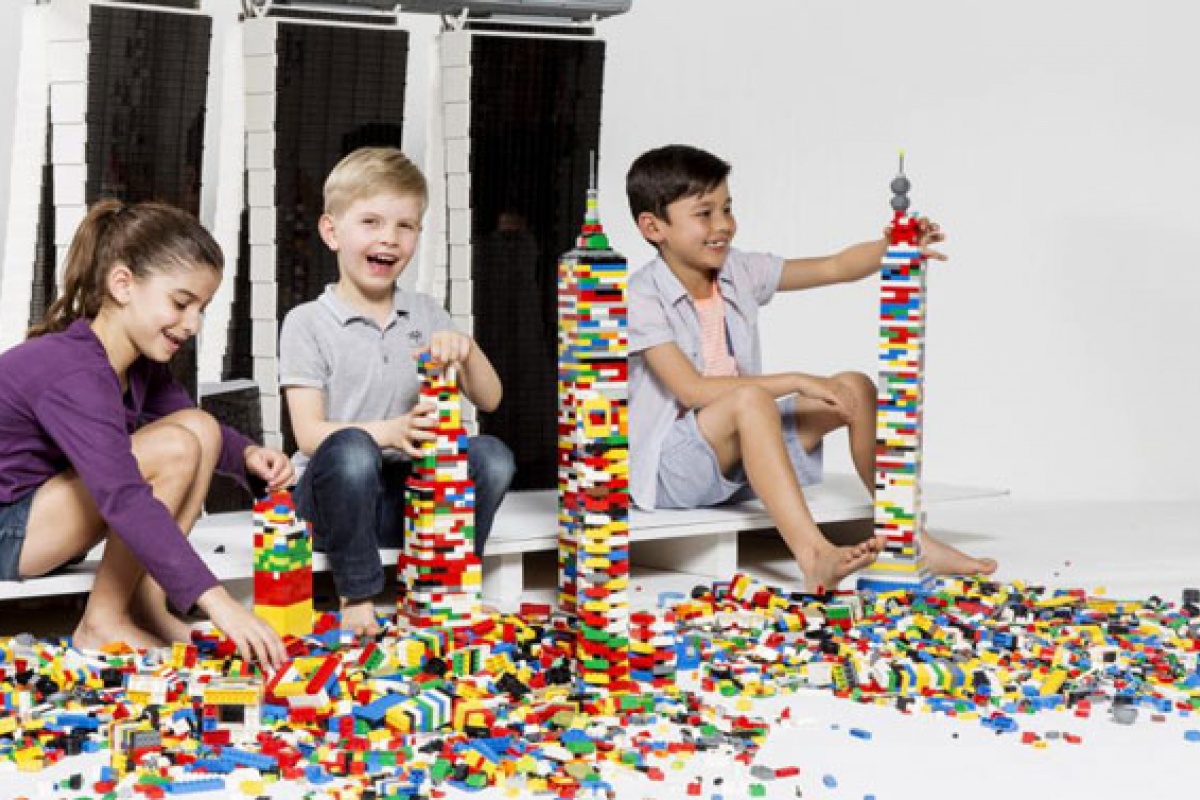 Making its first stop in the United States, a new, interactive exhibit at The Magic House features 20 of the world's most astonishing skyscapers and the chance to add your child's own amazing LEGO creations to the mix. Towers of Tomorrow with LEGO Bricks is a world-traveling exhibit from Australia that combines architecture and design in a lively, creative space. It lands at The Magic House on Saturday, Dec. 2.
Towers of Tomorrow features 20 of the world's most astonishing skyscrapers from the United States, Australia, Asia, Canada, and the United Arab Emirates constructed with breathtaking architectural detail and accuracy by Australia's Ryan McNaught, the only certified LEGO professional in the Southern Hemisphere and one of only 14 LEGO professionals worldwide. 
On a scale of 1:200 and built with stunning precision and attention to detail, the LEGO towers offer visitors a birds-eye view of extraordinary buildings and are just as impressive in model size. Plus, the exhibit is interactive. Visitors of all ages can create their own "tower of tomorrow" from more than 200,000 loose LEGO bricks in hands-on construction areas and add their creations to a steadily rising futuristic LEGO metropolis inside the exhibition. 
McNight and his team used more than half a million LEGO bricks (well over 1.5 tons of LEGOs) and took more than 2,400 hours to build the structures featured in the Towers of Tomorrow exhibition. "I was thrilled to work with Sydney Living Museums on this first-of-its-kind exhibition. Creating two to four meter high versions of these iconic buildings has been an incredible challenge, pushing the almost limitless possibilities of LEGO," McNight said. 
The exhibit includes some of the most iconic and eye-popping towers from across North America including Toronto's CN Tower, Philadelphia's Comcast Technology Center, Los Angeles' Willshire Grand Center, Chicago's Willis Tower, Atlanta's Bank of America Plaza, New York's super slender skyscrapers 111 West 75th Street, Central Park Tower and the city's famous landmarks, Empire State Building and Chrysler Building. 
Skyscrapers across Asia featured in the exhibit include Taiwan's Taipei 101, Japan's Tokyo Skytree, Kuala Lumpur's twin Petronas Towers, Singapore's extra-ordinary Marine Bay Sands and the amazing, self-contained city that is China's Shanghai Tower. Australia is represented by the Eureka Tower in Melbourne, Infinity Tower in Brisbane and the Gold Coast's Q1 building.
Your family can experience the Towers of Tomorrow exhibit at The Magic House through February 19. Exhibit admission is included with regular museum admission. Learn more at magichouse.org.
Comments