By
events@stlparent.com
|
Sun, 04/01/2018 - 7:35pm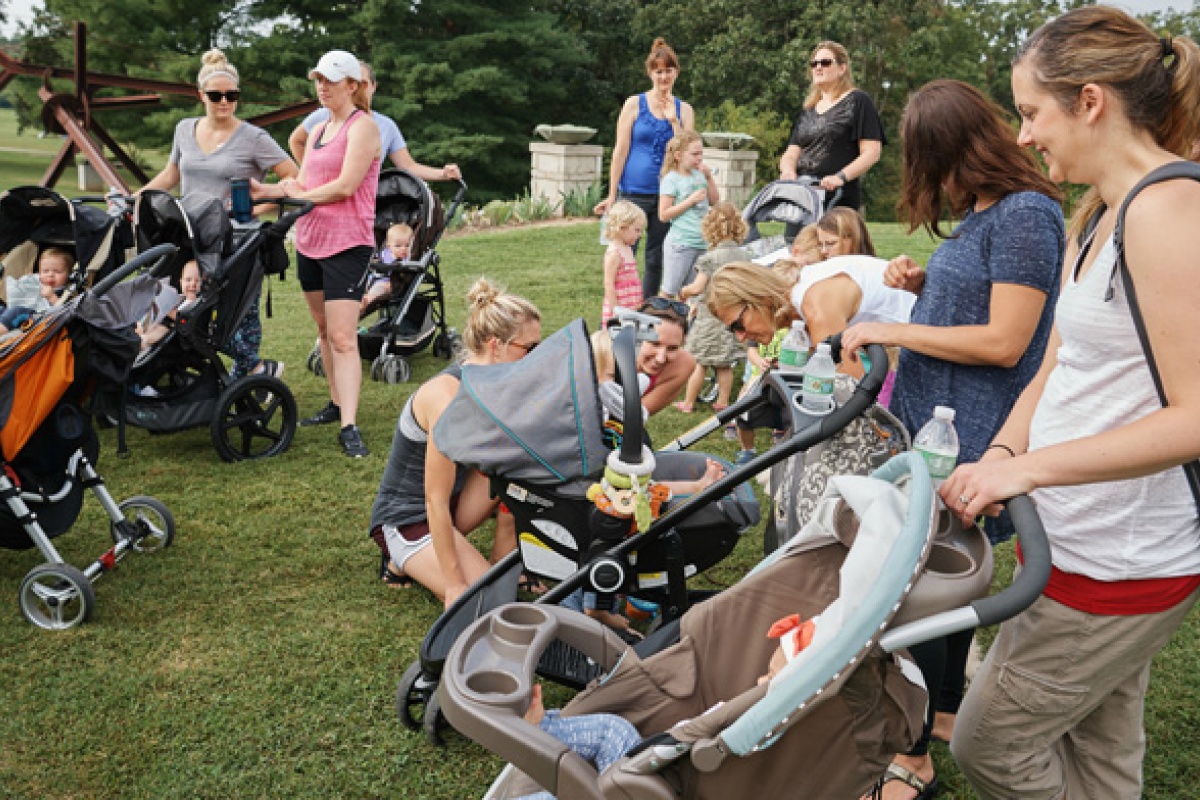 Laumeier Sculpture Park is launching a new program for parents of toddlers to explore the park with their little ones, meet other parents and get fit at the same time. Stroll + Stretch + Play gives moms and dads the opportunity to enjoy some adult conversation while being outside, enjoying a beautiful setting and spending quality time with their child.
Activities are designed to benefit both parent and child. All participants will explore the art sculptures and engage with nature through creative, healthy and stress-relieving activities. Stroll + Stretch + Play includes activities for toddlers that are designed to enhance development of fine and gross motor skills, as well as encourage a love of nature.
Kelly McCarthy, Learning and Engagement Specialist at Laumeier, said the Stroll + Stretch + Play program "was specifically designed to enhance your connection with your baby while you exercise and explore art and nature in a social setting. Join us and meet new people, or come out with a group to stroll, stretch and play together at the park!"
Stroll + Stretch + Play will be offered the first and third Thursdays of the month from May to October. The drop-in format and low participation fee makes it convenient for parents of young children, in other words, those with busy and often unpredictable schedules. Cost per session is $10, which includes one adult and one child ages 1-3. Stroll + Stretch + Play kicks off Thursday, May 3. One-hour sessions begin at 10:30 a.m. at Laumeier Sculpture Park in South County. Drop in or register in advance. 
Register for Stroll + Stretch + Play at laumeier.org
Photo: ProPhotoSTL courtesy of Laumeier Sculpture Park.
Comments