By
Alyssa Chirco
|
Sat, 01/09/2016 - 11:03pm
As the oldest of three girls, I'm no stranger to the rocky terrain of mother-daughter relationships. My sisters and I have always maintained a strong bond with our mom, but that's not to say that we haven't had our fair share of disagreements – and the occasional acts of teenage rebellion – over the years.   
Now that I'm a mother myself, though, I have to wonder how my own mom managed to keep her cool while raising three strong-willed and opinionated daughters into the women we are today. At not quite 12, my first and only daughter is already giving me a run for my money. She inherited both my sharp tongue and my talent for rolling your eyes, and employs both with every bit the disdain for all things parental that I remember using myself. (Karma, folks. You know what they say.)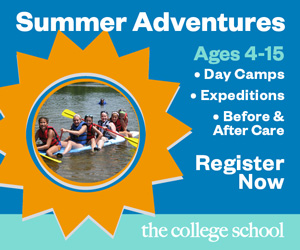 I have no doubt that my daughter and I will navigate the teen years successfully, but still, I'm grateful to have a built-in support network of female relatives willing to both mother and mentor when I need a break from the snarky pre-teen sass. Other mothers and daughters aren't so lucky. And, no matter our support system or lack thereof, we can all benefit from having more tools at our disposal to help keep the lines of communication open and enjoy mutually rewarding mother-daughter relationships.
An upcoming Girls in the Know workshop is designed to give us just that.
Sil and Eliza Reynolds, co-authors of the bestselling book Mothering and Daughtering: Keeping Your Bond Strong Through The Teen Years, will be in St. Louis January 16-17. They are partnering with Girls in the Know to present Be a Mother-Daughter Team: Surviving and Thriving in the Teen Years.
The mother-daughter duo – both passionate about offering insight, resources and hands-on tools that other mothers and daughters can use to maintain positive relationships – travel around the country regularly, speaking to groups of girls and women on this very important topic.   
"It is our passion – indeed what feels to be a combined life purpose – to guide mothers and daughters in strengthening their bond through the teen years and beyond," says Sil, a nurse practitioner and psychotherapist.   
"Preteen and teenage daughters actually want and need a close relationship with their mother," adds Eliza, who has been leading workshops with mom, Sil, since the age of 15.
Sil and Eliza will be at the Kirkwood High School auditorium on Saturday, January 16 at 10 a.m. for a Keynote Conversation geared towards mothers and daughters ages 10 and up, and then offering a two-day, small group workshop for mothers and pre-teen daughters (ages 10-12) at Maryville University. The extended workshop will take place from 2-6 p.m. on Saturday, Jan. 16 and again from 9 a.m. to 1 p.m. on Sunday, Jan. 17. It is limited to 20 participants on a first-come, first-served basis.
General admission for the Saturday event is $25 for teens and $30 for moms. There is a cost of $150 per mom-daughter couple for the two-day workshop. If you just want to grab a copy of the book, the authors will also be available at the Eileen Fisher store in Plaza Frontenac from 3-5 p.m. on Sunday, Jan. 17.
All events are presented by non-profit Girls in the Know, which educates and empowers mothers and their pre-teen daughters to encourage healthy behaviors into adulthood. For more information and to RSVP, call Gina at (314) 717-1270, email gina@girlsintheknow.org or visit www.girlsintheknow.org.
Alyssa Chirco is a freelance writer, mother and margarita lover, not necessarily in that order. In addition to writing for STL Parent, she is Contributing Editor at Parenting Squad, and covers parenting, health and lifestyle topics for publications across the country. She recently moved from the suburbs of St. Louis to a small town in rural Jefferson County, where she is learning to survive with no Target or Starbucks in sight. Follow her on Twitter @AlyssaChirco
Comments