By
Nicole Plegge
|
Mon, 01/22/2018 - 6:44pm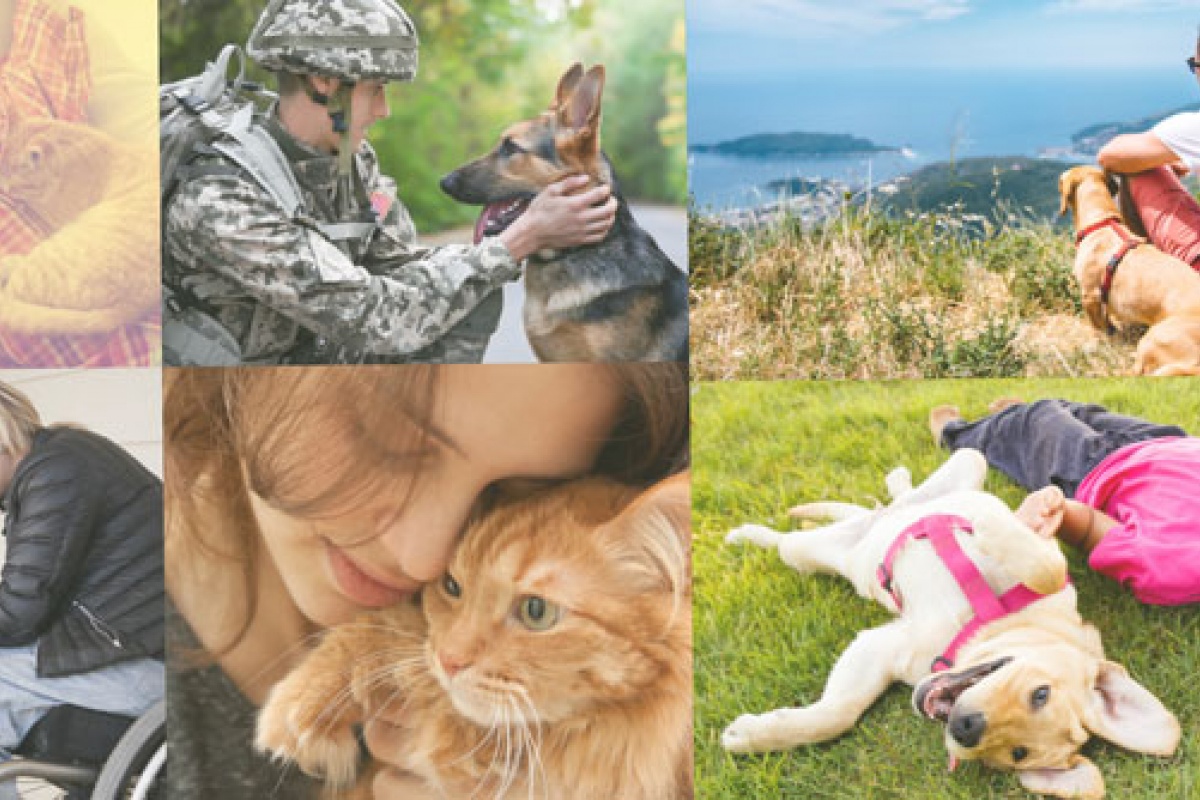 For most of us, dogs and cats are more than our pets. They're our family members, our playmates, and if they're canine, our running buddies. They keep a watchful eye over our kids and cheer us up even when our human companions can't.
So, it only seems appropriate that we sing our pets' praises from the rooftops – or at least from a video screen. Now you have the chance to publicly honor your favorite friend by submitting your family's pet story to Purina Farms' Pawsitive Connections: Stories of Commitment, Triumph and Unconditional Love, a video series to be featured in the indoor theater at this beloved family destination throughout the 2018 season.
Why your pet may not be able to see their story on the big screen, thousands of Purina Farms visitors will – and they'll discover why your cat, dog or other pet means so much to your family.
Recognizing the difference pets make in our lives
Located in Gray Summit, Mo., Purina Farms, which reopens for the season on March 14, is where pet lovers go to play, learn and compete.  Guests of all ages can enjoy activities like cow milking demonstrations, a baby animal petting zoo, canine agility, flying disc and diving dog demonstrations, and interactive exhibits. But it's the companion animals in our lives that take center stage.
"Pets make life better," said Kaite Flamm, senior manager of programming for Purina Farms. "Every day spent with pets is brighter, and every experience shared with a pet is more vivid. Dogs and cats are amazing beings, and we have the wonderful privilege of connecting with them in life-changing ways. They teach us to more mindful, more forgiving, more compassionate, and ultimately more joyful."
She added, "This mutually-beneficial relationship positively affects pets and people socially, mentally, physically, and emotionally.  Science backs up the claims that when pets and people share a strong bond, then they both experience improved moods, richer social interactions, increased activity, and calmer dispositions."
With Pawsitive Connections, Purina Farms is putting that bond on display to share with others. The public is invited to submit their inspirational pet relationship story through the Purina Farms Pawsitive Connections Facebook event page or email it with a photo to purinafarms@purina.nestle.com by Feb 2. Winners will be announced on Feb. 5, and their stories will be filmed by the renowned cinematographers from Switzerfilm. The series will play in the Purina Farms Visitor Center throughout 2018.
Purina Farms is looking for a variety of stories to highlight the incredible friendships between people and their pets. Whether they work alongside officers in law enforcement, provide critical assistance to their human friends, or just hold a special place in their owners' hearts, pets offer unconditional love and unwavering devotion. For instance, our rescue dog was integrated into our daughter's behavioral therapy, offering the love and sense of calm she needs when anxiety and sensory issues take hold of her happiness.
For Flamm and her team, Pawsitive Connections not only celebrates relationships that exist between pets and their families, but the relationships that could be.
"The goal is to shine a spotlight on the pet/person bond to inspire others to welcome a pet into their homes and into their hearts. Through authentic stories of triumph, commitment and unconditional love, we hope to foster a greater appreciation for pets, promote a better understanding of proper pet care, and motivate everyone to get more involved in the pet welfare cause."
To learn more about Purina Farms and the Pawsitive Connections contest, check out their website or visit them on Facebook.
Metro East mom Nicole Plegge is the lifestyle and pop culture blogger for STL Parent. Besides working as a freelance writer & public relations specialist, and raising two daughters and a husband, Nicole's greatest achievements are finding her misplaced car keys each day and managing to leave the house in a stain-free shirt. Her biggest regret is never being accepted to the Eastland School for Girls. Follow Nicole on Twitter @STLWriterinIL 
Comments