By
Nicole Plegge
|
Mon, 10/02/2017 - 1:53pm
If you're anything like me, every time you go to The Fabulous Fox Theatre, you picture yourself next to the performers, belting out "And I Am Telling You I'm Not Going" in its full Holliday/Hudson glory. The only thing stopping you is stage security – and your ridiculously sad lack of singing ability.
Unlike me, talented teens from across the region can strut their stuff on stage and get one step closer to St. Louis stardom. Now through Dec. 1, any local high schooler with a penchant for performing can apply for the Fox Performing Arts Charitable Foundation's St. Louis Teen Talent Competition, culminating in a live event on the Fox stage next April.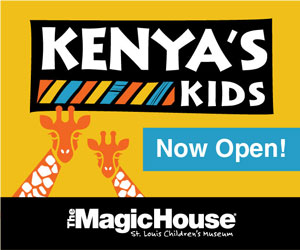 Said Amy Scheers, executive director for the Foundation, "The goal of the competition is to give a professional performing experience to all of the participants and to give them the opportunity to receive feedback from artistic experts from our region. The participants also compete for scholarships and awards throughout all rounds of competition, so there are many benefits to aspiring artists who compete."
Putting St. Louis teens in the spotlight
Now in its eighth year, the Competition has been the catalyst for young singers, actors, musicians, dancers, and magicians to achieve the incredible. It lets teens share their talents with a wide audience, and more important, provides a path toward a future career in the arts through scholarships for college, classes, and intensives, performance opportunities through partner arts organizations, and even free recording sessions.
More than 1,400 students have participated since the curtain rose on the competition eight years ago. The 2018 contest starts with a preliminary competition in February and a semi-final round in March. Once finalists are selected, they go through an extensive rehearsal schedule in April before their big performance on April 28. 
For many performers, the competition is their first foray into a professional-level environment and connects them to arts leaders throughout the region.
"If a teen is just beginning their artistic journey, they will be able to get immediate feedback from the judges who are arts professionals representing a variety of disciplines," explained Scheers. "Their advice and suggestions on continuing to work towards their dreams is so helpful to the students."
She added, "For those who advance to the finals at The Fabulous Fox and get to perform on that magnificent stage, it's a chance of a lifetime!  The first time the finalists meet at The Fox for rehearsal, tour backstage, and then walk onstage to feel the magnitude of that space is incredible.  The transformation during this rehearsal week from the wide-eyed student performer to the polished artist ready to entertain the Fox audience is an experience that won't ever be forgotten."
As expected, winners of the competition continue to impact the arts community. The 2016 winner, Grand Center Arts Academy student Royce Martin, a self-taught piano prodigy, has been featured in the St. Louis Post-Dispatch and on Sunday TODAY through his relationship with Pianos for People. He also regularly performs through locales in Grand Center and beyond. Last year's winner, singer Christina Jones of O'Fallon Township High School (pictured), who wowed judges with her rendition of Whitney Houston's "I Have Nothing," continues to move audiences with her acclaimed vocal power and control.
Give your child a chance at stardom
Applications for the Teen Talent Competition are now being accepted online at foxpacf.org The competition is open to teens within a 50-mile radius of the Gateway Arch who are in 9th through 12th grades this school year. Participants may be a solo act or in a group of up to six students. Each act must perform a minimum of two minutes without exceeding four minutes. At each round, students will be judged on technical ability, interpretation, stage presence, and originality.
For more information, visit foxpacf.org
Photo of 2017 winner Christina Jones courtesy of Fox Performing Arts Charitable Foundation.
Metro East mom Nicole Plegge is the lifestyle and pop culture blogger for STL Parent. Besides working as a freelance writer & public relations specialist, and raising two daughters and a husband, Nicole's greatest achievements are finding her misplaced car keys each day and managing to leave the house in a stain-free shirt. Her biggest regret is never being accepted to the Eastland School for Girls. Follow Nicole on Twitter @STLWriterinIL 
Comments