Everyone likes nice things. A big house, fancy cars, and luxury vacations are awesome. But it really is the small things in life that are so sweet. Like finding ten bucks in the pocket of your winter coat from last year. Or washing down warm homemade chocolate chip cookies with an ice cold glass of milk. And being able to fit into your skinny jeans after devouring those delicious cookies.
Three-day weekends are pretty amazing too. Most of us are lucky enough to have one right around the corner. Take advantage of 72 hours of freedom by cheering on some of the nation's top cyclists at the THF Realty Gateway Cup bicycle race. Now in its 19th year, Missouri's premier cycling event
takes place over four days at four different locations during Labor Day weekend.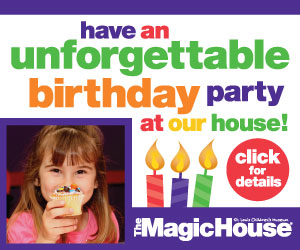 The first leg of the Race, The Tour de Lafayette, laps around Lafayette Square's historic park. On Saturday the cyclists head down to South City to compete in the new and improved St. Louis Hills Francis Park Criterium. The third stop of the Gateway Cup — and the longest standing bike race in the area — takes us to the historic Hill for the Giro dell Montagna. The action wraps up on Monday as cyclists ride past historic architecture and landmark businesses during the Benton Park Classic Criterium.
While five or six exciting races are held each day, the feature event for each leg is the men's Pro-Am race. One hundred and fifty cyclists zoom around 90 degree turns going 30 miles per hour. You can actually feel the wind as they pedal past you.
But grown-ups won't be the only ones to feel the thrill of victory. A children's division will be offered each day of the Cup. Age groups run from little tykes on Big Wheel to age 12. All participants will walk away with discount tickets to the City Museum, ribbons, an official race