Tuesday, June 26, 2018
Tuesday, July 3, 2018
Tuesday, July 10, 2018
Tuesday, July 17, 2018
Tuesday, July 24, 2018
Tuesday, July 31, 2018
Tuesday, August 7, 2018
Tuesday, August 14, 2018
Tuesday, August 21, 2018
Tuesday, August 28, 2018
Visit the Animal Protective Association (APA) of Missouri for a free story time for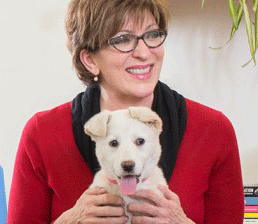 preschoolers and help foster their love of animals. Stories will be led by APA Education Director Jennifer Blome and other special guests. Kids will learn about caring for our four-legged friends as well as be entertained by fun stories.
The APA is a nonprofit organization dedicated to bringing people and pets together, advancing humane education and creating programs beneficial to the human/animal bond.
The free story time is open to all. 10:30 to 11 a.m.
More information: apamo.org
Photo of Jennifer Blome courtesy of APA of Missouri
Click For Directions