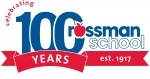 Recently ranked among the nation's "50 Best Private Elementary Schools" by TheBestSchools.org, Rossman School is an independent preparatory school dedicated to nurturing academic excellence, character development and leadership skills in children age 4 through grade 6. Nestled on a 20-acre campus in Creve Coeur and equipped with state-of-the-art technology, Rossman implements a stimulating curriculum that inspires a love for learning while providing a solid foundation in language arts, mathematics and specialty subjects such as art, music, physical education, science, Spanish, and social studies. The school's thoughtfully designed program teaches children how to learn and equips them with the problem-solving, critical thinking, organization, time management, and collaboration skills that future leaders need. 
Rossman's team teaching model allows for different perspectives and approaches to each child's learning. Two full-time teachers work together to plan, deliver and assess instruction. This also gives students two teachers to connect with and two teachers to support them when needed. Teachers' personal relationships with each child and the strong partnership between the school and parents lead to graduates who are academically well-prepared, thoughtful, motivated and self-confident. 
Opportunities for growth and development outside of the traditional classroom abound at Rossman and include membership in a Rossman School Family, a group of students from all grade levels who meet monthly to study character development and community building while forming meaningful supportive relationships.
UPCOMING ADMISSION EVENTS:
Weekday Open Houses
Wednesday, September 20, 2017  |  8:30 - 10:30 a.m.
Wednesday, October 25, 2017  |  8:30 - 10:30 a.m.
Wednesday, November 29, 2017  |  8:30 - 10:30 a.m.
Wednesday, January 24, 2018  |  8:30 - 10:30 a.m.
Meet the Head of School and Director of Admission and observe students and teachers on a typical school day. You'll discover what makes Rossman so special as you enjoy a campus tour led by current parents who are eager to answer your questions and share their perspectives of the Rossman School experience. Click here for more information or to RSVP.
Weekend Open House
Saturday, December 2, 2017  |  9 - 11 a.m.
(Children Welcome) Our Weekend Open House is the perfect opportunity for your family to learn more about Rossman School and for our teachers and staff to begin to get to know you and your child. Stop by and discover what makes Rossman so special as you tour our campus, meet our teachers, talk with our parents, and enjoy a special kid-friendly program. 
Junior Kindergarten Observation Morning
Wednesday, November 16, 2017  |  9 a.m.
Personal Tours
Click For Directions