By
Nicole Plegge
|
Mon, 09/04/2017 - 10:20pm
A theater seat is more than a chair. It's a vessel that launches children to new worlds and toward new experiences. Every time they sit down, no matter what show in front of them, their eyes – and their minds – are opened in ways they ever imagined. And when the stories and songs stick with them long after the curtain drops, they continue to be moved day after day.
For COCA – Center of Creative Arts, this trip is about to take off once again. Beginning in October, COCA will spotlight its 2017/2018 COCA Presents season, created and curated for St. Louis families. Featuring beloved musicals, national touring dance troupes and energy-infused concerts, COCA offers shows that appeal to theatre-goers of every age and inspires them to connect with the arts, either as a future performer or as a lifelong fan.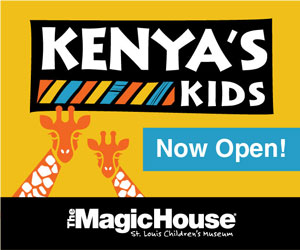 Said Shawna Flanigan, director of arts education for COCA, the fourth largest nonprofit community arts center in the country, "Our goal every season is to ignite students' interest in the arts, and hopefully, give them that spark to engage in a production one day. COCA is a wonderful opportunity for kids to see children like them performing on stage and talented adults that they can aspire to be. When they attend one of our shows like The Wiz or The Little Dancer, art becomes more accessible. They can picture themselves doing it one day, whether that's tomorrow or years from now."
An exciting season to come
This year's season includes a lineup of innovative and stimulating programming for kids. There are 10 different presentations, spotlighting everything from cutting-edge hip-hop to the classic tale of West Side Story, but just a few of the highlights include:
Other acclaimed performances this season include:
Remarked Flanigan, "With the series, we want to light up kids' imaginations and help them see what's possible. They can see the connections between the arts and their lives and discover exciting new paths to take. Unlike the theater screen they're used to, all the action is live. They experience it with their fellow audience members and connect with the actors rows away. That's where the magic happens. That's really important to me and important to a child's development."
In addition, as part of COCA Presents, the Millstone Gallery at COCA will feature a rotating series of four exhibitions geared toward all ages, including COCA in Bloom, a cross-generational show of art and flowers featuring works by students of St. Louis's Hamilton Elementary School and arrangements by the St. Louis and Ladue Garden Clubs, and Beyond Words: Comic Book Art, which spotlights woodcuts, engravings and comic strips to highlight the role of image in our narratives.
Get your tickets for the series
Subscription packages for COCA Presents are available now and range from $56 to $134. Single tickets for all shows go on sale August 30. Tickets can be purchased at COCA, 524 Trinity Ave., in University City, by phone at 314.561.4877, or online at www.cocastl.org. All Millstone Gallery exhibitions are free and open to the public.
For Flanigan, knowing how kids are impacted by the theatre is something she looks forward to every year through the series.
"My favorite thing is when I hear children coming out of a show, asking questions and engaging with their parents. 'Why did the character do this?' 'What did he learn from that?' Knowing that the show made them think in new ways is so exciting! I love getting those emails from parents whose kids have attended a show and learn that they turned their room into a set or acted out what they saw that day. To know a child's imagination was expanded or awakened after watching the actors, that's just incredible."
Metro East mom Nicole Plegge is the lifestyle and pop culture blogger for STL Parent. Besides working as a freelance writer & public relations specialist, and raising two daughters and a husband, Nicole's greatest achievements are finding her misplaced car keys each day and managing to leave the house in a stain-free shirt. Her biggest regret is never being accepted to the Eastland School for Girls. Follow Nicole on Twitter @STLWriterinIL 
Comments